The threat of the new IVD Regulation – Or is it an opportunity?
Date of this post: 20 April 2023
"17% of today's [IVD] devices will be discontinued – in most cases due to the cost of CE-marking under IVD Regulation" and "54% of SMEs [might] not be able to certify their tests". This is the sinister picture that Medtech Europe, the European industry association of manufacturers and distributors, paints in their recently released "Transition to the IVD Regulation – MedTech Europe Survey Results for October 2022" report.
That's more than 7,000 devices that will be discontinued – decision already made by their manufacturers – because their margins can't compensate the additional regulatory compliance costs, and hundreds of companies at risk of having to withdraw their products from the market due to not matching the timelines for the transition to IVD-R. Talk about an industry shakeup.
But how did we end up here?
The new In Vitro Diagnostic Medical Devices Regulation (IVD-R) was published by the EU back in 2017, with the aim of strengthening the vigilance on safety and performance of IVD devices, as well as their transparency and traceability. Kind of an aftermath of some scandals that had hit the Medical Devices industry – like the PIP breast implants crisis – and exposed some blind spots in the system.
The regulation established a transition period of 5 years in which companies could still place products in the market according to the previous regulation. After this period (that finished in May 2022), all new products placed in the market would need to be compliant with IVD-R. Products already in the market that had been CE-marked according to the previous regulation could still be sold, but only until May 2025, when only products CE-marked according to IVD-R would be allowed.
So, as an industry, we can't say this came as a surprise.
The truth is that many companies – especially SMEs – fatally underestimated the complexity of the new framework, and the resources that would be required to adapt to it. Also, the required regulatory skills were typically not present in IVD companies and there was a shortage of Notified Bodies that were certified by the authorities to conduct the newly required checks and audits on the companies and their products. Finally, some people apparently just didn't believe the EU would be able to implement the new regulation.
At 2cureX we took this issue very seriously and made it an essential part of our strategy already in 2020. We brought in experienced consultants to define a high-level roadmap, we moved fast to CE mark our three IndiTreat® products under the previous regulation before the deadline of May 2022, and we appointed a highly skilled and experienced professional to lead our Regulatory Affairs department.
Confident that 2cureX will make the cut
In 2022, we have accelerated our efforts to be ready for the May 2025 deadline with the different products that are included in the IndiTreat® family: six different kits of reagents or consumables plus three software elements. These nine products require each of their technical files to be developed according to the new regulation, with new performance assessments conducted, new labelling, new instructions for use, new risk assessments, etc.
Under IVD-R IndiTreat® is a Class C device and as such it must be certified by a Notified Body. The adaptation consequently requires major changes to the company's Quality Management System, the registration of the products in EUDAMED with their corresponding UDI, and the engagement of a Notified Body that can review the technical files, conduct the company audit, and generate the final report in time for the CE-Marking before May 2025.
We are so far in time with the multiple parts of this complex project. Our Quality Management System was successfully audited for compliance with ISO 13485 in March 2023, with a special focus by the auditor on its adaptation to IVD-R. The development of the technical files is on track, and we have ongoing conversations with several Notified Bodies to engage one within Q3 2023, so we can start submitting the technical files for review already within this year. EUDAMED registration has also started. Literally every corner of the company is under review.
Compliance with IVD-R will draw the line between companies that can operate in the IVD market after 2025 and those who can't. Tenths of thousands of products have already been withdrawn, and many SMEs are struggling with compliance and timelines.
We don't underestimate the complexity of what is still ahead of us, but as we approach the deadline of May 2025, we are increasingly confident that we will make the cut, and it is clear that there will be a deep restructuring of the competitive landscape. In this new environment, we think our leading position in the emerging Functional Drug Sensitivity Testing space will be strengthened. As always, every crisis brings an opportunity with it for those who can see it.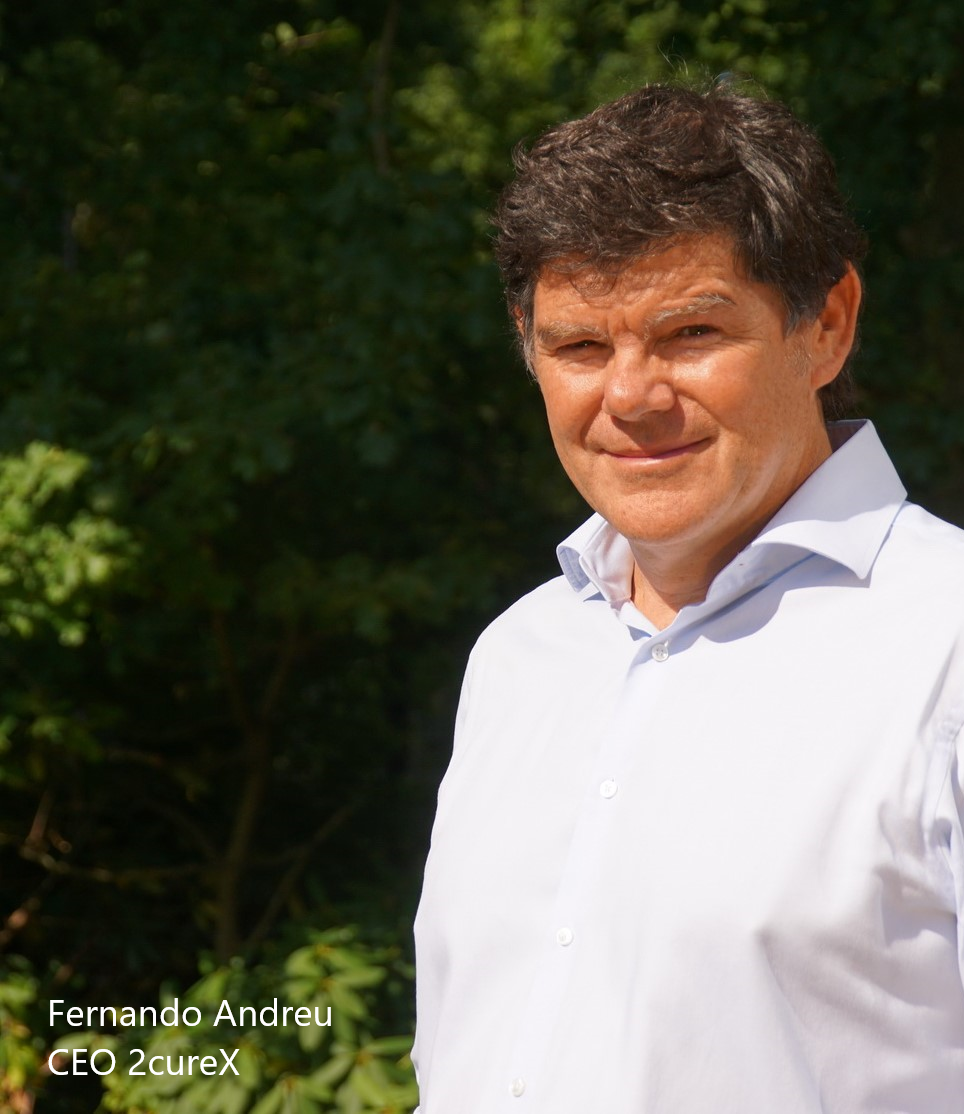 Making a real impact: IndiTreat® in practice
Date of this post: 12 March 2023
Our distributor in Spain and Portugal, Werfen, recently organized a symposium on Personalized Oncology. I was sitting in the auditorium, among a hundred healthcare professionals, when Professor Dr. García-Foncillas, oncologist at Fundación Jimenez Diaz in Madrid, started his lecture.
He told the audience about the limitations of selecting therapies through genetic mutations, and how Functional Drug Sensitivity Testing can be a better alternative. Then, he described a real-life example.
The patient had colorectal cancer, with double metastasis in liver and lung. She was treated in first line, according to guidelines, with standard chemotherapy (FOLFOX) plus an EGFR inhibitor (cetuximab) and the tumor was stabilized for seven months. When the tumor started progressing again, they switched to the second line treatment, with another chemotherapy (FOLFIRI) plus an antiangiogenic (bevacizumab). The tumor stabilized for five months, at which point it started growing again. As third line, Dr. García-Foncillas had two choices: a drug called trifluridine-tipiracil and another one called regorafenib. Not knowing which one would be best for that patient, he requested an IndiTreat® test, which showed higher sensitivity to regorafenib. Dr. García-Foncillas explained that this is not normally their first choice, as regorafenib is not well-tolerated.
The goal of the treatment in patients with metastatic colorectal cancer is to give them additional time. On average, regorafenib delays the progression of the disease for 1.9 months, and although this might not seem much, Dr. García-Foncillas reminded the audience that, for the patient, every extra day means a lot.
The patient he was treating gained five months of stable disease. This was far more than anyone could have hoped, and this is, in the words of Dr. García-Foncillas, a perfect example of how Functional Drug Sensitivity Testing can guide therapy and bring value for patients.
Sometimes we try to explain what we do at 2cureX in complex and sophisticated ways, but that day, listening to Dr. García-Foncillas, it was much simpler and more powerful.
2cureX helps oncologists select the drugs that will allow patients to live longer. Real patients, like the case Dr. García-Foncillas shared. It can't get any better than this.
New Year, New Website, New Blog
Date of this post: 16 January 2023
We are on a journey to change the way cancer patients are treated. 2023 will be an eventful year at 2cureX with significant milestones in terms of customer uptake, portfolio development and business model transition.
2023 is here…
…and with it comes our renewed commitment to bring the benefits of Precision Oncology to cancer patients.
2023 will be quite a year for us at 2cureX. In the last two years we have seen a fast transition in the field of Functional Drug Sensitivity Testing (f-DST) on 3D microtumors. From being a research and drug discovery tool, it has started to be considered as a tool to guide therapy decision-making in routine clinical practice. At 2cureX we are leading this transition, and we have CE marked and launched the first three IndiTreat® tests to guide colorectal cancer treatments. We have built a network of distributors across Europe who are introducing it to hundreds of healthcare professionals (mainly oncologists and pathologists) and have started receiving patient samples in our laboratories.
While we know that a radical innovation like this will take time to become mainstream, we expect to see a significant uptake in the use of the IndiTreat® tests in the different countries. In 2023 we'll launch several clinical studies to support the rollout of the products and the reimbursement applications and will have IndiTreat® transferred to an external lab for the first time, a step that will open the possibility of our expansion beyond Europe.
A new 2cureX website
Keeping investors informed and engaged is of utmost importance for us. We do that through multiple channels: press releases, quarterly reports, webcasts, presentations at events, 1:1 mail conversations and, of course, our website.
2cureX has dramatically evolved in the last years, from being a research-oriented company to being a full-fledged diagnostics player. But the design and contents of our website had not kept up with that transformation, so we felt it was time for a change. Rather than an update, we went for a completely new site, designed from scratch to provide easier navigation, better content, and new features that we hope will prove useful for current and future investors.
Our product website, www.inditreat.com focused on the information needs of healthcare professionals and patients, will undergo a similar rework in the coming months.
Why a blog?
With all the channels already in place to communicate with our investors, do we really need a blog? Well, we feel the other channels are quite rigid in terms of form and contents, and we are missing a space where we can share our opinions on current affairs, be it industry-related, the overall environment or just things that happen at 2cureX. We will therefore be posting regularly and hope that our readers will appreciate a more informal and flexible approach here. If there are topics you'd like to have discussed, please send your suggestions to ir@2curex.com. Looking forward to a fruitful dialogue.