Investor News
April 2023
Strong progress through steady and efficient execution (Annual Report 2022)
2cureX released the Annual Report for 2022 on 20. April 2023. Read it here.
In the Annual Report, you can for example read about:
Follow-up on our 2022 and 2023 goals
Our successful execution of the commercial strategy builds unique sales pipeline
How 3D Microtumor technologies are gaining tremendous momentum
IVD-Regulation gives 2cureX a competitive edge
How automation of IndiTreat® reaches an important milestone
Our Results and Financial Position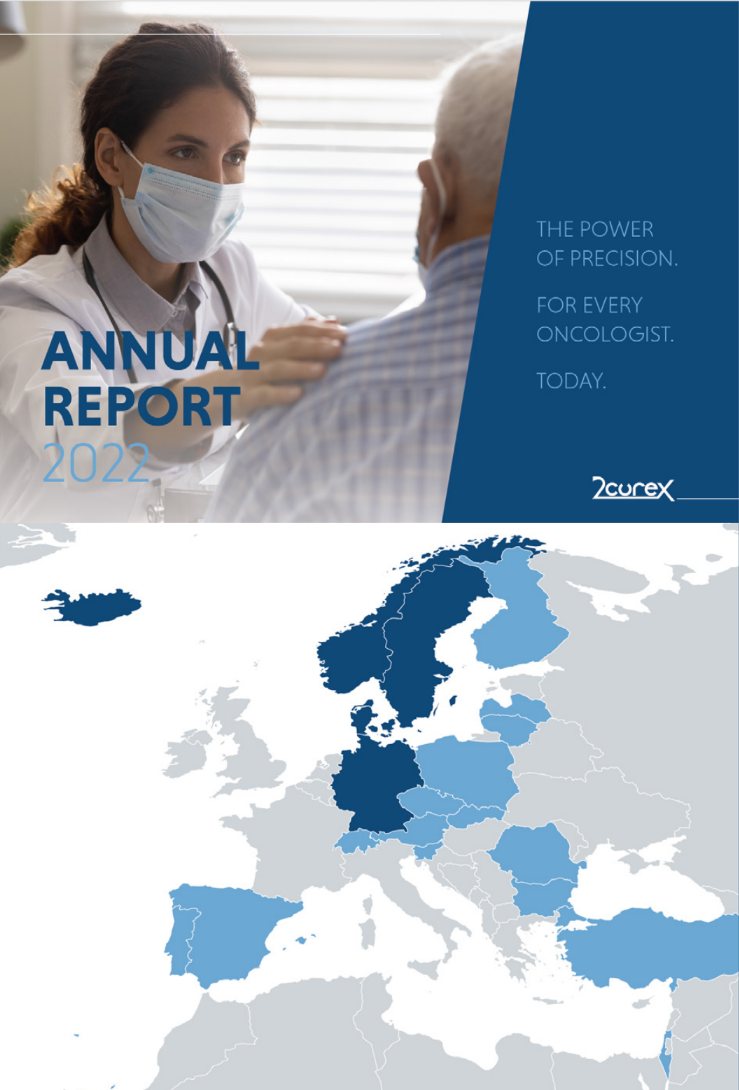 CEO Blog: The Threat of the new IVD Regulation – or is it an opportunity?
"17% of today's [IVD] devices will be discontinued – in most cases due to the cost of CE-marking under IVD Regulation" and "54% of SMEs [might] not be able to certify their tests". This is the sinister picture that Medtech Europe, the European industry association of manufacturers and distributors, paints in their recently released "Transition to the IVD Regulation – MedTech Europe Survey Results for October 2022" report.
That's more than 7,000 devices that will be discontinued – decision already made by their manufacturers – because their margins can't compensate the additional regulatory compliance costs, and hundreds of companies at risk of having to withdraw their products from the market due to not matching the timelines for the transition to IVD-R. Talk about an industry shakeup.
Read the full Blog here.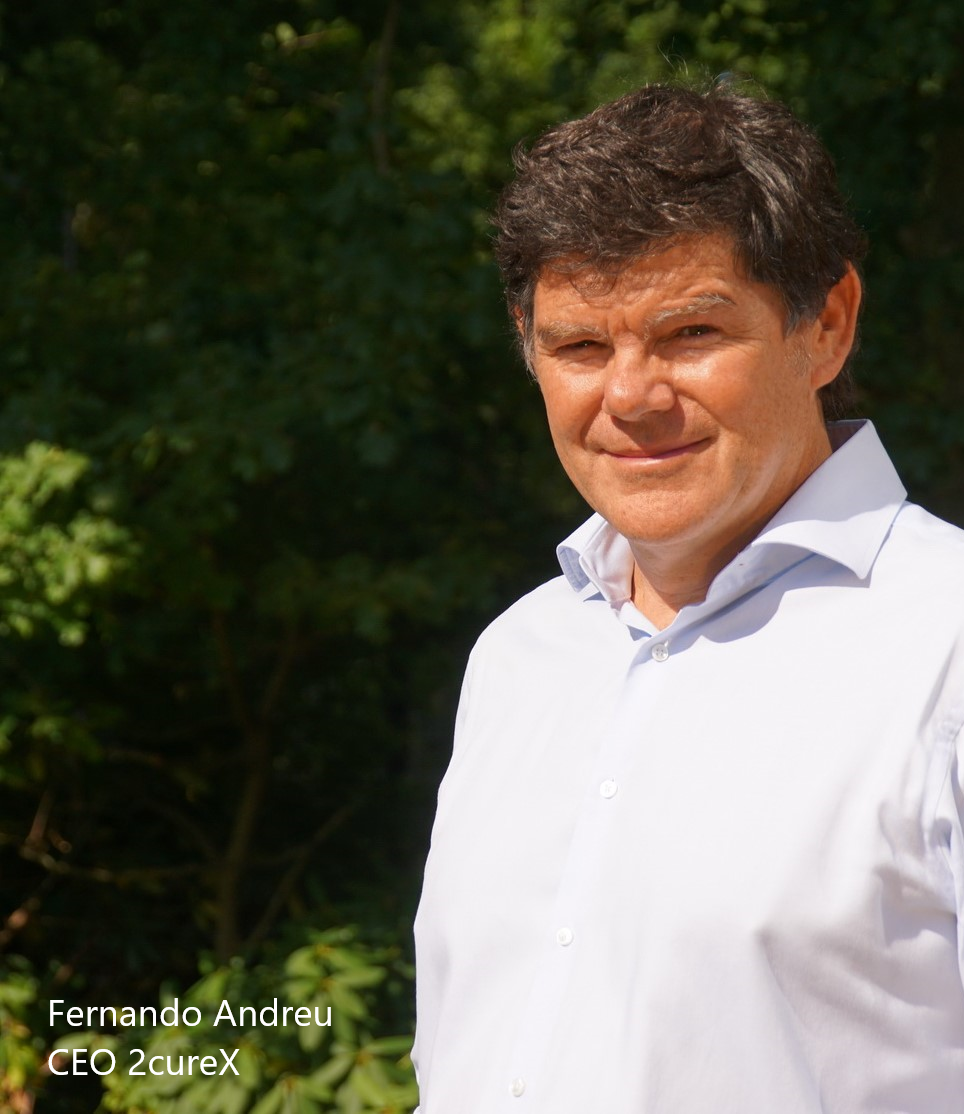 Upcoming events in Q2 2023
20. April 2023 – Company presentation to "2cureX AB – Venner/Vänner" (link to Facebook Group)
20. April 2023 – CEO Blog: IVD-R and 2cureX Newsletter
25. May 2023 – Annual General Meeting
25. May 2023 – Release of Q1 2023 report
25. May 2023 – Q1 2023 live commentary at Infront Direkt Studios
28. June 2023 – 2cureX presentation at ESMO World Congress on Gastrointestinal cancer (link to ESMO GI)
NEWSLETTER MARKET COMMUNICATIONS
March 2023
NEW IR INITIATIVES: Q&A WEBINAR FORMAT & INFRONT DIREKT REPORT COMMENTARIES
Starting in April we will be hosting quarterly Q&A webinars at the beginning of each quarter. By doing so, we will ensure a close and up to-date dialogue with our stakeholders regarding the developments in the previous quarter and the plans for the upcoming one. Live and pre submitted questions will be answered by management. The first webinar will be held on 12 April, and you can register here.
We have also started a collaboration with a leading media agency, Infront Direkt, to distribute our report commentary the day we release new figures. As a result, we will be expanding our communications to include 36,000 subscribers and private investors via banks' retail distribution, including Avanza, Nordnet, Handelsbanken, SEB, Nordea, among others. The timing of these events can be found in our event calendar.
Finally, our CEO, Fernando Andreu, is writing a blog every month to provide closer insight into our daily activities and progress within the company. A new and exciting post has recently gone out, describing how IndiTreat® is making a real impact in clinical practice and in patient's lives. Enjoy you reading below, or directly at the blog, clicking CEO Blog.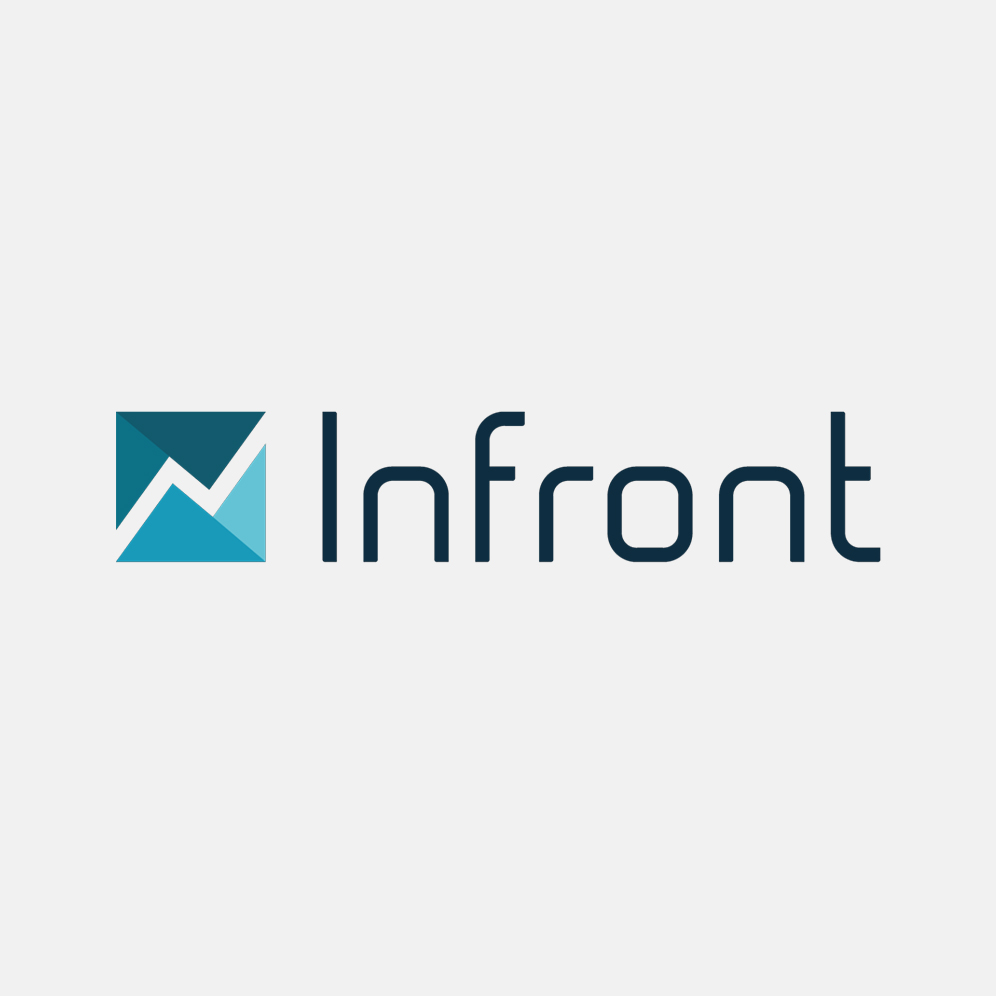 CEO BLOG: MAKING A REAL IMPACT: INDITREAT® IN PRACTICE
Our distributor in Spain and Portugal, Werfen, recently organized a symposium on Personalized Oncology. I was sitting in the auditorium, among a hundred healthcare professionals, when Professor Dr. García Foncillas, oncologist at Fundación Jimenez Diaz in Madrid, started his lecture.
He told the audience about the limitations of selecting therapies through genetic mutations, and how Functional Drug Sensitivity Testing can be a better alternative. Then, he described a real-life example.
The patient had colorectal cancer, with double metastasis in liver and lung. She was treated in first line, according to guidelines, with standard chemotherapy (FOLFOX) plus an EGFR inhibitor (cetuximab) and the tumor was stabilized for seven months. When the tumor started progressing again, they switched to the second line treatment, with another chemotherapy (FOLFIRI) plus an antiangiogenic (bevacizumab). The tumor stabilized for five months, at which point it started growing again. As third line, Dr. García Foncillas had two choices: a drug called trifluridine-tipiracil and another one called regorafenib. Not knowing which one would be best for that patient, he requested an IndiTreat® test, which showed higher sensitivity to regorafenib. Dr. García-Foncillas explained that this is not normally their first choice, as regorafenib is not well-tolerated.
The goal of the treatment in patients with metastatic colorectal cancer is to give them additional time. On average, regorafenib delays the progression of the disease for 1.9 months, and although this might not seem much, Dr. García-Foncillas reminded the audience that, for the patient, every extra day means a lot.
The patient he was treating gained five months of stable disease. This was far more than anyone could have hoped, and this is, in the words of Dr. García-Foncillas, a perfect example of how Functional Drug Sensitivity Testing can guide therapy and bring value for patients.
Sometimes we try to explain what we do at 2cureX in complex and sophisticated ways, but that day, listening to Dr. García-Foncillas, it was much simpler and more powerful.
2cureX helps oncologists select the drugs that will allow patients to live longer. Real patients, like the case Dr. García-Foncillas shared. It can't get any better than this.
NEWSLETTER MARKET COMMUNICATIONS
February 2023
CHANGES IN THE BOARD OF DIRECTORS
On February 10th the Extraordinary General Meeting approved a proposal to renew Povl-André Bendz, Camilla Huse-Bondesson, Michael Schaefer and Ole Thastrup as non-executive Directors, and the appointment of a new one, Michel Klimkeit.
Michel Klimkeit is an economist by training, with MBA taken in Hamburg and Rotterdam. He started his professional career at an asset management firm, followed by a stint at a German based Fintech. In 2016 he joined Warburg Invest, a German institutional asset manager, in charge of their European small & midcap equity strategy. Later, in 2020 he joined Auretas Family Trust, a multifamily office where he manages the companies' private markets and private equity strategies.
"I am excited to join 2curex at a pivotal moment for the company", Michel said. "I have watched the company transition from its early R&D stage into a commercial organization with presence in over 20 countries and exciting automation initiatives". In his view, "the company is uniquely positioned for the increasing role of guided therapy selection in the oncology field". The appointment stems from an analysis of the company's development, and the competencies required in the upcoming stages. Strengthening the knowledge of the international institutional investor environment was important, and Michael's experience and network in capital markets, his interest in corporate strategy and development, and his extensive experience with healthcare companies, both as an investor and strategic advisor, were a perfect match.
The Board has now very well-balanced knowledge and experience in financial markets, in business development and in medical technologies, which together with the 2cureX management team is a winning combination to bring the company to the next level.
CHANGES IN INVESTOR'S COMMUNICATIONS
In Vitro Diagnostics is by definition a global industry, and so are its players. 2cureX has always embraced this global perspective in our commercial approach, and although for the time being we have operations only in Europe, our plans and strategies include the whole world.
Now we want to take a similar view in our Investor Relationships. In the past our activity has been focusing mainly on Nordic investors including Northern Germany, where we have important historic links as a company –, but we will going forward expand and try to reach also investors in other geographies with different profiles.
One consequence is that we will not continue the research and communication services we have had with Redeye since we want to diversify the events and channels we use to interact with investors. We are aiming at increasing our direct communication through webcasts, press releases, website and social media, and also to participate in international investor events that we will be announcing on our website.
NEW HEADQUARTERS OF OUR GERMAN AFFILIATE
2cureX GmbH, the German affiliate of 2cureX, moved in January to a new facility in Hamburg. The new space is at the Health Innovation Port https://www.healthinnovationport.de, a site for innovative startups in healthcare. The Health Innovation Port is a partnership between Philips, Astra Zeneca, Tekniker Krankenkasse (the largest health insurer in Germany), Asklepios (one of the largest clinic operators in Germany, with 170 sites and more than 67,000 employees), apoBank and the city of Hamburg.
For 2cureX the HIP is the perfect environment to conduct our activities, with excellent infrastructures, networking opportunities with key healthcare players and located very close to the UKE (University Clinic Hamburg – Eppendorf), our valued long term clinical research partner.
NEW 2CUREX WEBSITE CHECK IT OUT !
Also in January, we launched our new 2cureX website www.2curex.com. With an innovative corporate design, the website is conceived specifically for investors and a general business audience. It has more comprehensive content in the "Investors" and "Governance" sections, and in general an easier navigation experience. Check it out, if you haven't done it yet, and let us know what you think.
Soon, a new IndiTreat® website (www.inditreat.com) will be launched, this one fully focused on healthcare professionals and patients. We expect, by splitting the websites and tailoring them to specific audiences, we'll be able to better serve the interests of all of them.